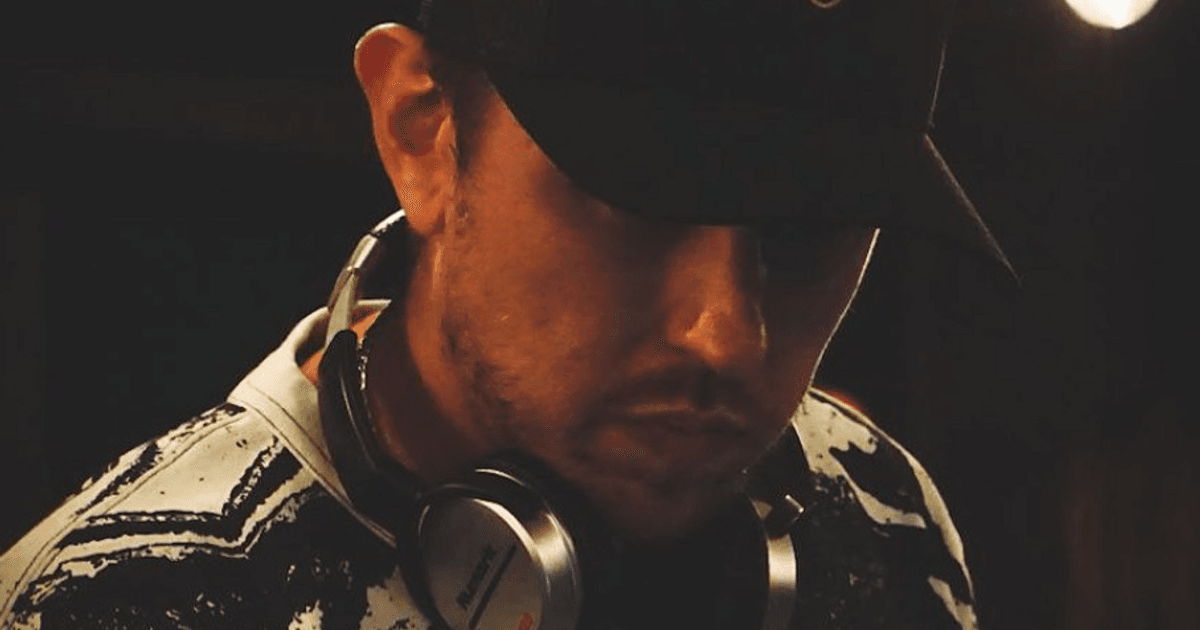 California Dreaming with David Paul..
David Paul is a DJ / Producer and Digital Creator based in Orange County, CA - by way of the San Francisco Bay Area. He began playing and creating at a very young age, with two parents who also played instruments and sang, it was only natural he would follow suit. David has a love and a passion for house, disco and all types of electronic music. His production style transcends multiple genres and he knows how to curate a proper vibe on the dance floor.
David delivers this week's Guest Mix courtesy of Steve Grant's New Music Friday and we caught up with him earlier this week for a chat ...
What's it like where you are right now and what time is it there?
It is nice and sunny, a bit brisk, 5:30pm the evening before Good Friday and the night before I get to see some heavy hitters perform in San Diego tomorrow night.
When & how did you get into the electronic dance music scene?
I got my first set of turntables for my birthday when I turned 13. My mom asked me if I wanted a guitar or to learn how to DJ. My sister's boyfriend at the time was a DJ and skateboarded and I wanted to do all of that too. He played techno and electronic music and I instantly fell in love with it, so it was pretty clear to me what I wanted for my birthday.I have fond memories of taking the bus to Tower Records and would spend hours checking out different artists and carefully deciding how and on who I wanted to spend my money while still leaving enough change to get back on the bus.
Did this naturally progress into Djing?
For my birthday that year while living in Seattle, my mom hooked up the coolest party ever. We went out for pizza with a bunch of my friends and then spent the afternoon at KUBE93, Seattle's only hip hop and rap station at the time. My mom's friend who ran the show let me and my newly turned teenage friends rummage through piles of records and take home as much as we could carry, mostly hip hop records, but it got me on the turntables, spinning vinyl and trying to learn how to beat match. Over the years I continued to experiment with hip hop and electronic music, both DJing, producing and recording.
Do you have music interests outside of EDM?
The following Summer I picked up the guitar. My mom plays bass and sings and my dad plays guitar, so I began by teaching myself all I could. I started up a band my freshman year and we would play a mix of pop-punk rock, classic rock and the occasional 80's songs thrown in the mix. I've always had a love for soul, jazz, motown, rap and hip hop, R&B. More recently since getting married, I have started to have a soft spot for Country as well, those guys seriously can wail on a Telecaster or Strat.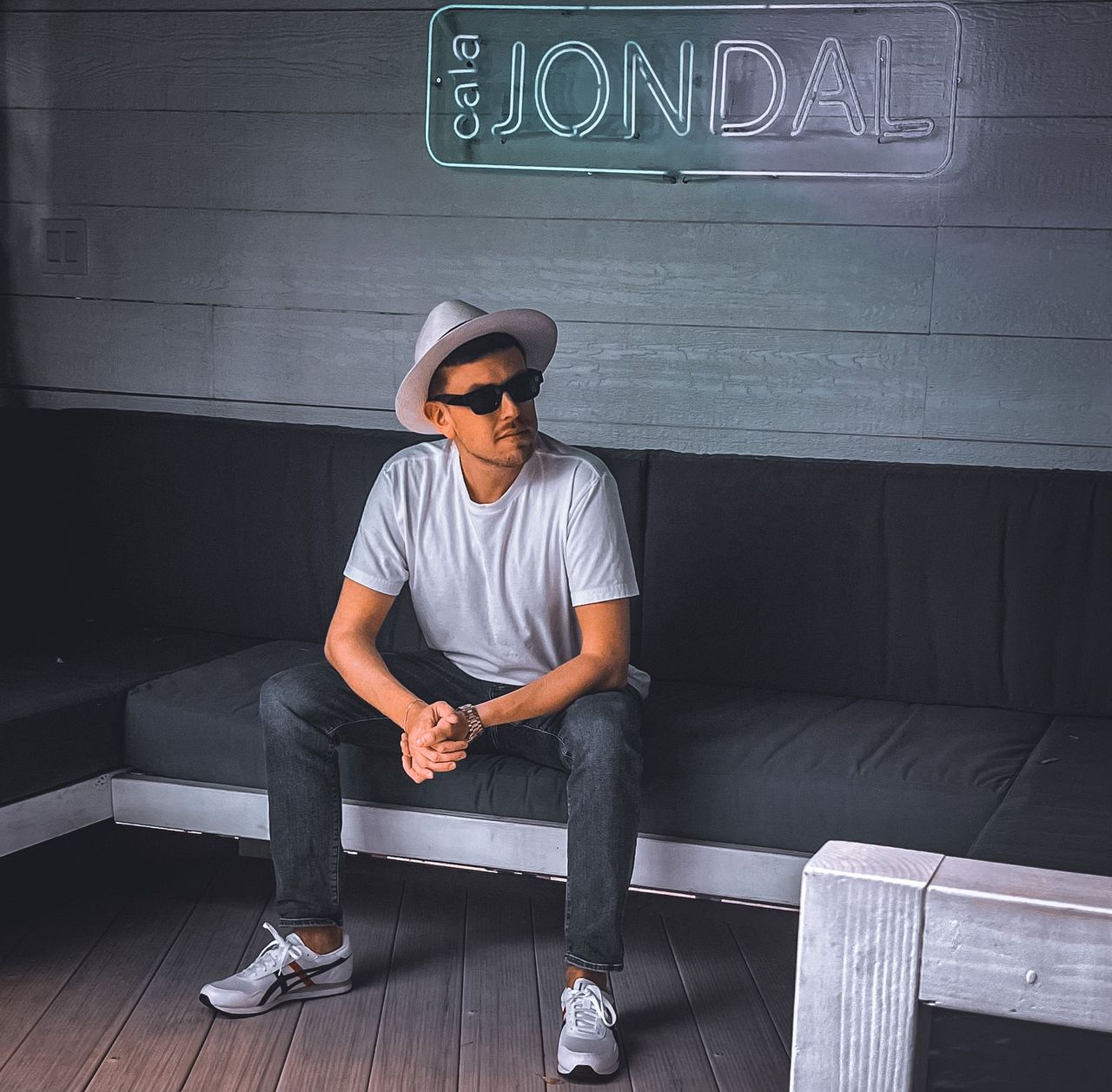 Do you think it's particularly hard for non-producer Djs nowadays to get onto the club circuit?
Post-Covid, I think the scene has definitely changed. While living in the Bay Area I had a few promoters who would book me for shows around the city and surrounding areas, when I relocated to Southern California about 10 years ago, I would have had to have started over. Being that I moved for a job, that was more of a priority and DJing became more of a hobby for my friends at house parties and such. However, with the power of social media, anything is possible.. I mean here I am doing this interview after chatting with you first in October!
With proper networking one can certainly break into the circuit but you are also up against an enormous amount of people who are already working together and who may be more established. I think it's harder in a sense because there are so many people behind the decks nowadays that your talent and/or personality really needs to cut through, and if you can show your talent through your own creations, you may have a bit of an advantage.
Did you start producing first and naturally progress towards djing or was it the other way around?
I started with DJing and didn't really explore production in the digital space until I was finishing high school and at the time I was working in a different genre, so I was producing music to perform on stage, singing, rapping, etc.
Can you remember your first time playing out?!
The first show I ever played was at a pool hall in San Mateo, California when I was 18. My friend and I had started a rap duo and I convinced the owner of the pool hall to let us do a short set. They didn't even do music at this place. I rented a PA system from a music store down the street I worked at over the summer and got all set up. We had about a half hour before we were going to perform and I didn't have the aux cable to plug my iPod into the PA. Luckily my sister's ex boyfriend, yes the same one from when I was 13, lived down the street and he brought me the cable I needed and we were able to perform! That was the first time performing and singing and rapping over my own music. I will never forget that night.
Do you feel on-track with regards to your current music career goals?
In terms of my direction and career path, I had a somewhat monumental birthday this week and it's the first year I can look at what I have done in the last 12 months and what I have coming up and really feel that I am on the right track. There is an enormous amount of synergy happening around and with me and the universe has shown me some signs that remind me I am moving in the right direction. With all that said, I have only scratched the surface, there is still so much ground to cover and I am only getting started.
What musical influence(s) have inspired you to be where you are today?
Artists from so many different genres over the years have inspired me, everyone from Sinatra and Miles Davis to Daft Punk and the Steve Miller Band. What's happening in music currently is really exciting and I have found myself really inspired by the artist I have connected with and found through social media over the last couple of years. There are some incredibly talented DJs and producers making such great music and they are all over the world. Everyone is more accessible than ever and I hear more stuff that inspires me than I even have time to get in the studio and transfer into a tune! Current artists that keep me motivated and aspiring are Ranger Trucco, Robbie Doherty, Fred Again.., ANOTR, Damelo, Sam Divine, Nakadia, Chapter and Verse, Hugel, CID, Kyle Walker, Deeper Purpose, AYYBO, Barry Can't Swim, Tibasko, Deborah De Luca, to name a few.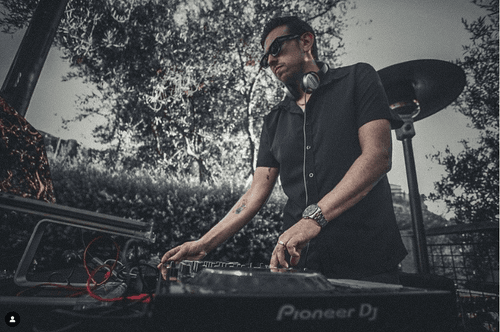 What instrument would you like to master?
I always thought it would be cool to learn saxophone but now I think I really need to just learn the ins and outs of all this new DJ gear and the almighty Ableton Live!
Can you describe your production workflow and how has this evolved since you started? What DAW do you use predominantly?
I began working in a cracked version of Fruity Loops but when I graduated high school, my dad saw my interest in producing and upgraded me to Pro Tools and Reason for beat making. I took some years off of producing and in that time, Ableton rose to the top. I was hesitant to try it out but after years of not producing, I didn't' think it was the worst idea to take on a new challenge and learn a new program. Some convincing from my best friend and super talented producer Greyspot didn't hurt either. I am fully invested in Ableton at this point, it's such a powerful tool and I am really excited to start working it into my live sets.
The workflow is always evolving as I learn more about these programs and am regularly inspired. I have created some templates to give myself a solid starting point for certain tracks, but sometimes I hear a sample that inspires an idea, or I sit down to just create a groove and then build around that. Every song has a bit of a life of its own, I try to handle each with care as they all might need different things to really be brought to life.
What's worse for zapping creativity… procrastination or lack of budget for decent equipment?!
Procrastination is a killer. There are so many ways to create now, budget or no budget. There has been many times where I have spent money on a new plugin or something for the studio that I thought would make a huge difference, then the track that people feel the most is the one I make on my laptop. Don't let budget stifle your creativity, and don't wait until tomorrow to start.
Are you always 100% satisfied with your releases when you finally submit them or do you find it hard to call them 'finished'?!
I leave a little bit of room for tweaking, whether that be the mix or the instruments. I don't think anything is ever "finished", but you could mess with a track for ever and ever, at a certain point you have to let go. Once the licensing agreement is signed, it's a version of finished. You can't do anything else to it once the distributors have it, so between the time of a label accepting the song and signing it off, I still like to give it another couple of passes and get some feedback from my creative sounding board. Finished is a tricky word. Ha!
Have you toured outside of the USA and how does an international crowd differ to home?
I have not toured outside of the USA yet, but I am cultivating relationships and networking to create opportunity for a chance to play in Ibiza, Amsterdam, UK, Ireland, Bali, Dubai to name a few.
What is your favorite club to play out?
I will let you know when I get a few more under my belt.
What's it like dropping your new latest release for the first time? Do you 'test' this first and make editions or just let it rip and unleash it upon the world?
Maybe I should test it out, but I have a hard time holding back. I am more of a throw it at the wall and see what sticks kind of creator. I have tried so many different things over the years and testing things out and taking my time with something can often lead to things going unfinished or not seeing them through. My new workflow has been to create and share, create and share, create and share. My sentiment is that there is so much inspiration and opportunities to create, that I'd rather share my stuff and get it out there to make room for more creations.
What would your dream job be, if not a producer Dj?
I have worked in the film and television industry for years, music and movies are my two passions, as long as I am doing one of those things I am happy. I have had the pleasure of experiencing the film and TV side of things and really enjoy the industry. I think it's also helped with my entrance into the music business as there are a lot of parallels across both sides of the entertainment industry.
Do you have a plan B and do you feel having a backup can hinder success in 'making it'?
I love what I do in the video world and love to network. I don't necessarily think I need to have a backup plan as I enjoy my 9-5 and I enjoy what I am doing in music, either way I feel confident with my path and am enjoying the ride. I heard years ago having a backup plan meant you thought there was a possibility you could fail. That may be true to some extent, but I feel that when you reach that pivotal moment in your career where you either take the risk and jump into the unknown or continue down the safe path, that's when you need to decide how important that backup plan really is. I'll check back in when I hit that fork in the road.
What inspires you to create music?
Literally everything. As I have gotten older I am more in tune with my feelings, emotions and the world around me. I have really tried to open my mind and soul to let inspiration come in from anywhere, any time. I try to live life and be open, you never know what's going to give you that next big idea.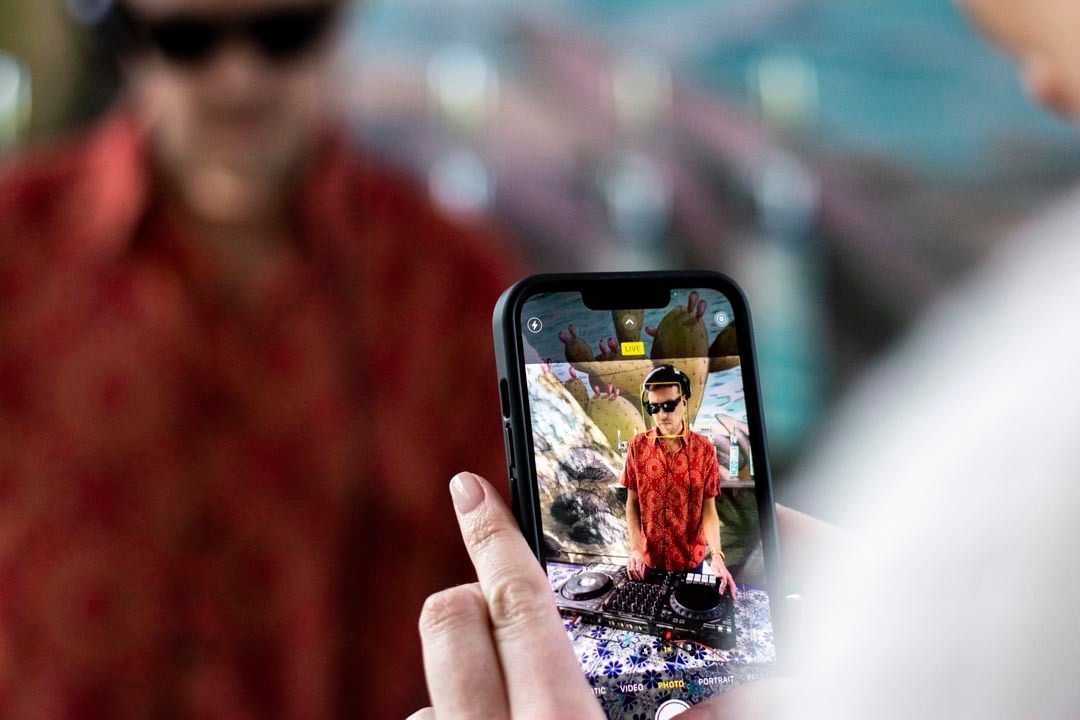 How long were you producing music for before you got signed? What was your first release?
My first release was on Azucar, released by Oscar P. a Brooklyn native and San Diego resident. I met him on Instagram and sent him a couple of demos, he was the first one to see some potential in me and my music. I started producing music 17 years ago and got my first record signed last year. It's a long path, but let me also say, that first record didn't get signed until I made the decision in my mind that I was going to go for it and put all of my eggs in this music/artist basket. I put it out into the universe and with hard work, drive and determination, the universe listened.
Are there times when you feel overwhelmed and bogged down with creative block? What do you like to do to change it up a bit?
All the time!!! When I am feeling creatively blocked I like to read a few pages from the book I am reading at the time, watch something on YouTube, listen to some music, go for a walk, anything I can do to distract myself for a bit and then come back to the project. Sometimes I will come back to something and it's still not working, so I will either step away again, work on another idea, or start swapping out sounds to change the vibe. There have been many times where a simple change of a snare or kick drum can facelift your entire track. You just never know.
What's the biggest change you've observed in the industry since you started?
The biggest change I have noticed is how powerful the internet can be for an artist. When I started making music, MySpace was the only outlet for me, there are so many more resources and ways to connect and create now. If you are even on the fence about creating something, you have no reason not to try!
Tell us something we don't know about David Paul!
I love to cook as much as I love to DJ. I am working on finding a way to combine both, but don't be surprised if you come over and I want to mix up something in the kitchen before mixing something up on the decks, or even at the same time! My wife and I are both foodies and have an Instagram account dedicated to our food and travel as well.
East coast or West coast? Depends on the season!
Digital or analogue? Analogue
South Park or Family Guy? Family Guy
Cook out or eat out? Cook out, unless it's a sure fire knockout of a meal. I'm a good cook, not to brag, and often times find myself disappointed when I go out to eat. (Wifey would agree).
Read or watch? Watch then read before bed. I need both!
Blaze a trail or stick to the track? Blaze a trail!
Dark mode or light mode? Dark Mode!
Apple or Android? I was Android for years, switched to Apple for work and I think I am converted. Apple.
Well there you have it. An awesome DJ, producer, budding chef and all 'round incredible guy! A big thanks to David Paul for delivering this week's Guest Mix & interview. We will keep you updated on gigs and tour dates and will definitely be meeting with Dave when he lands on this side of the pond for the European tour. Watch this space...
David was clever enough to point a camera in front of himself for the Guest Mix recording session so please subscribe, share and enjoy.
Thank you David, see you soon.